---
Pebble Beach Concours d'Elegence
The annual Pebble Beach Concours d'Elegence is perhaps the most prestigious automotive event in the world. Over 50,000 people come from all over the globe each August for the world's largest gathering of premier, luxury and sports cars at the Pebble Beach Resort. Some of the rarest classic cars come from far and wide to compete for the prestigious Best of Show and other awards. Concours d'Elegence is also an opportunity for the world's top luxury automakers to debut their concept cars and engage with consumers.
Infiniti Ride & Drive
Infiniti Empowered the Drive at this year's Concours d'Elegence with a ride and drive hosted by Motor Trend, that included their full lineup of 2017 models, including the prized all new Q60 coupe.
We might have taken the @InfinitiUSA #Q60 further than we were told for the Ride & Drive. Opps. 😉 #PebbleConcours pic.twitter.com/p8spNdpbjO

— Motor Trend (@MotorTrend) August 20, 2016
In addition to the ride & drive at the Infiniti Pavilion, Concours attendees had the opportunity to interact with Inifiniti's Q80 Inspiration concept car. Designer Sophia Chang and producer Young Guru came by to interact with the vehicles and attendees. Perhaps the pinnacle of the week was the first-ever Pebble Beach Concert at Concours presented by Infiniti featuring OneRepublic.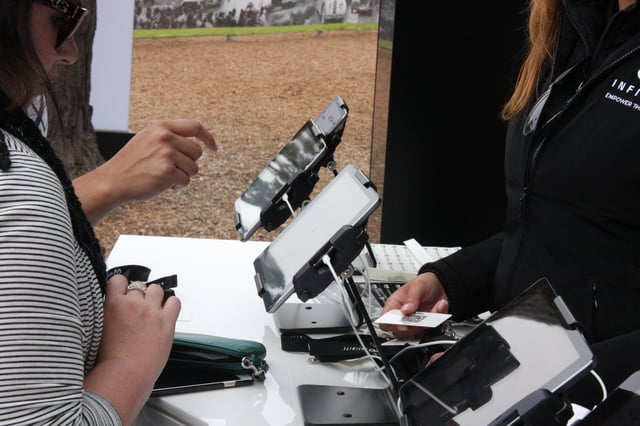 ---
Results
Infiniti increased awareness and consideration among perspective consumers by providing them with the opportunity to see and feel every model in their lineup. G2Planet's software enabled attendees to quickly and efficiently register for the ride & drive, and share valuable information about their preferences with Infiniti. Infiniti gained powerful insights into and increased perception of brand and likelihood to consider purchase among perspective buyers. Infiniti's brand made tens of thousands of impressions, amplified by the star-studded crowd and The Enthusiast Network (TEN). G2Planet would like to thank Infiniti and TEN, and is grateful to have helped them manage and execute their ride & drive at Pebble Beach Concours d'Elegence.
---