Chatbots are an emerging trend in the event marketing space, according to a recent report published by Technavio.
A chatbot offers a way to automatically and efficiently communicate with people in a personal and contextual way through instant messaging services. A chatbot is a communication-based AI. Chatbots represent a high level of innovation for brands and event organizers due to their personalized appeal to customers, cost-effectiveness, and data-driven appeal.
An artificial intelligence (AI)-enabled chatbot can act as an assistant to event organizers. A chatbot may support in an event by different ways such as by answering the commonly asked question by the attendees, collecting their feedback, involving interaction, and delivering customized notifications. Chatbots can also be used to inform attendees about any sudden changes in the schedule, the cancellation by a speaker, or the room switches.
"Chatbots are appropriate for events and conference environments as they are easily available by the attendees and offer app-like functions without the need for downloading the app. On the other hand, organizers can use chatbots to deliver mass personalization and save time and money in the process. Thus, in the event management industry, chatbots have the capability to improve the experience of the attendees and provide smarter event management capabilities for the organizers," says a senior analyst at Technnavio.
---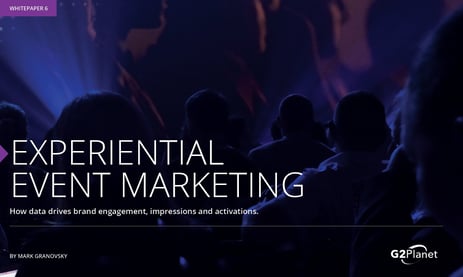 And now for the real experience. Download our latest whitepaper for hands-on ideas.